Highly Regarded Fort Monmouth Army Site Manager John Occhipinti Retires on June 30
Following 15 years of various civilian assignments at Fort Monmouth and seven years of service as the Fort Monmouth Site Manager, Lieutenant Colonel John Occhipinti, USA, ret. announced his retirement as a civilian employee as of June 30th.
In his role as Site Manager, Mr. Occhipinti managed the Fort Monmouth Caretaker Workforce, provided oversight on all Base Closure and Realignment (BRAC) actions and served as FMERA's direct liaison with the Army.
"John's knowledge related to environmental compliance, engineering, site conditions, safety and security has been an asset to FMERA," said Fort Monmouth Economic Revitalization Authority (FMERA) Executive Director Bruce Steadman. "His integrity, enthusiasm and presence at the Fort will be greatly missed."
Prior to his role at Fort Monmouth, LTC Occhipinti retired from active duty with more than 22 years of enlisted and commissioned service, including positions as the Deputy Commandant for the United States Military Preparatory School at Fort Monmouth; Fort Monmouth Garrison's Director for Plans, Training, Mobilization & Security; Military Police Soldier; Deputy Provost Marshall; and stints in Central America and Korea, among others. LTC Occhipinti transitioned from active duty on Fort Monmouth to a civilian employee at the Fort in 2003.
LTC Occhipinti is a decorated veteran, having earned numerous awards including the Legion of Merit, Meritorious Service Medal, Army Commendation Medal, Army Achievement Medal, Good Conduct Medal, National Defense Service Medal, Armed Forced Reserve Medal, Korea Defense Service Medal, and Global War on Terrorism Service Medal, among other badges of honor.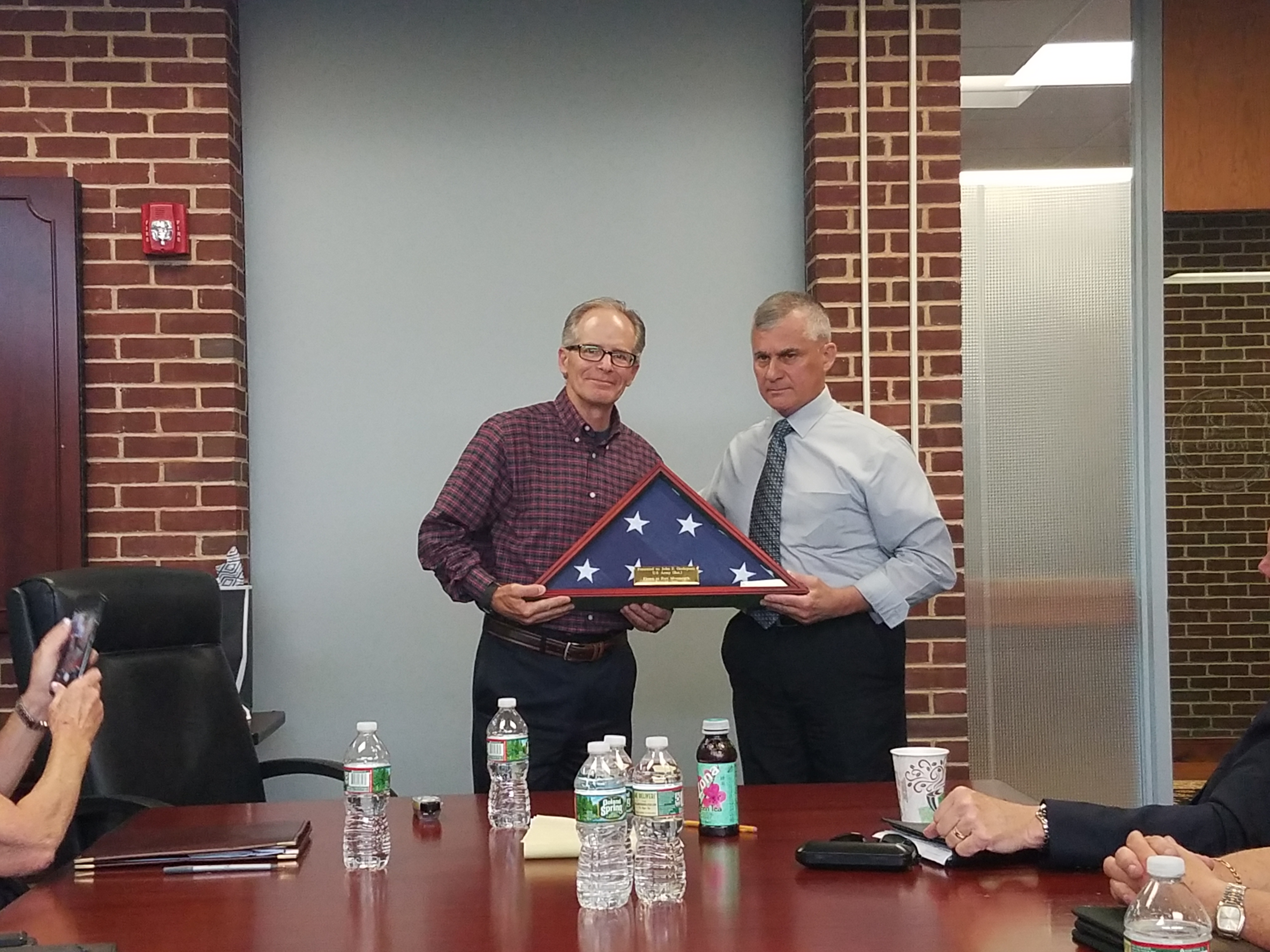 FMERA's strong relationship with the Army is a direct result of Mr. Occhipinti's resolute leadership which has supported the expeditious redevelopment of Fort Monmouth. FMERA would like to recognize Mr. Occhipinti's commitment to its mission "to create an atmosphere in which employers will employ and investors will invest, to maximize the jobs created and the value of the property" and thank him for his assistance to the Authority and his service to the United States of America.